A fun and in-depth course for BEGINNERS who have fallen in love with the elegant sound of the classical guitar and are now ready to start playing.
-12 Modules -53 Videos -PDF Downloads -Quizzes -Simulated Recital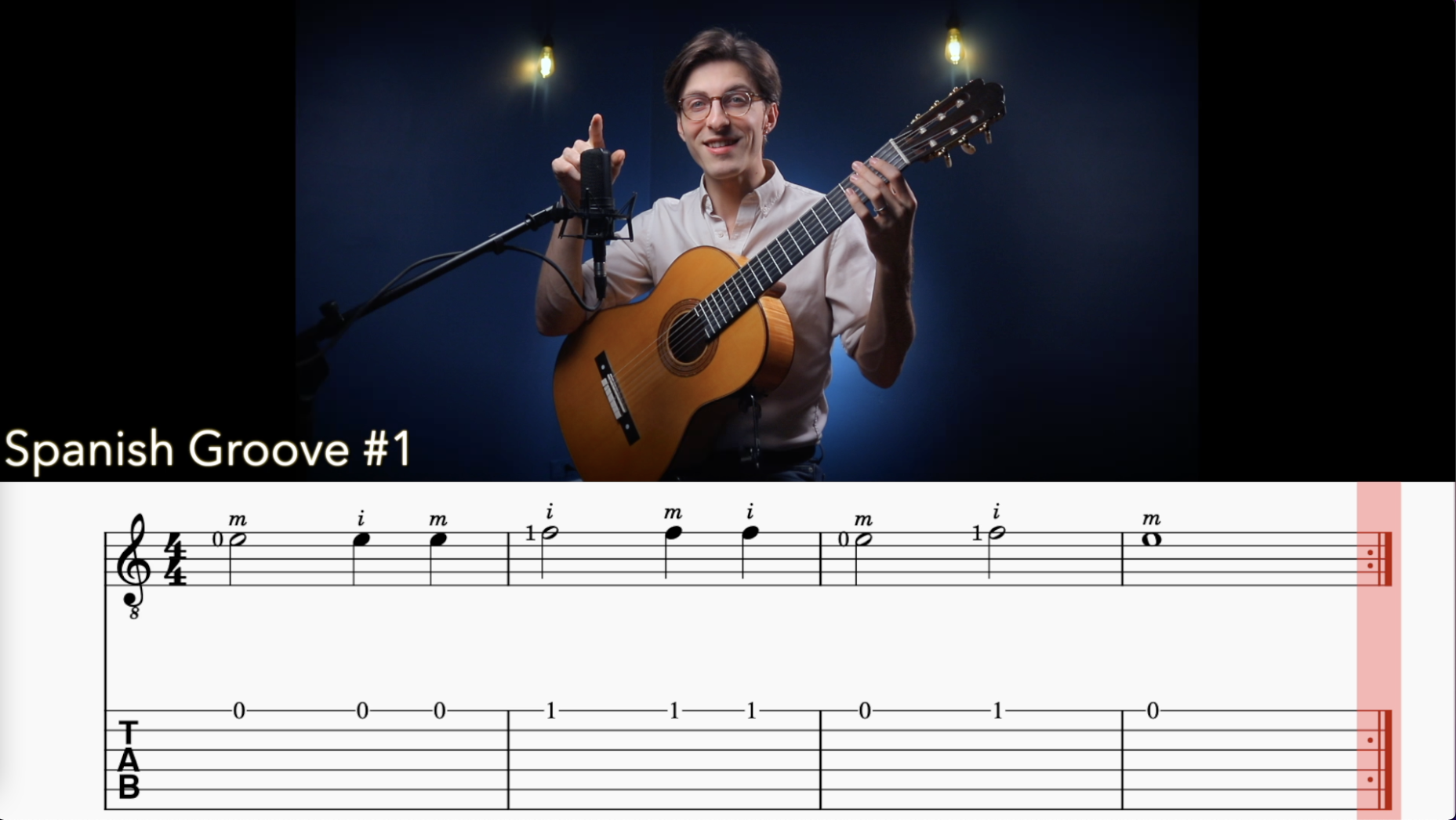 YOUR FIRST
PIECES
Learn famous themes like Malagueña, Asturias, Bourée in E minor and beautiful études from composers like Carulli and Aguado.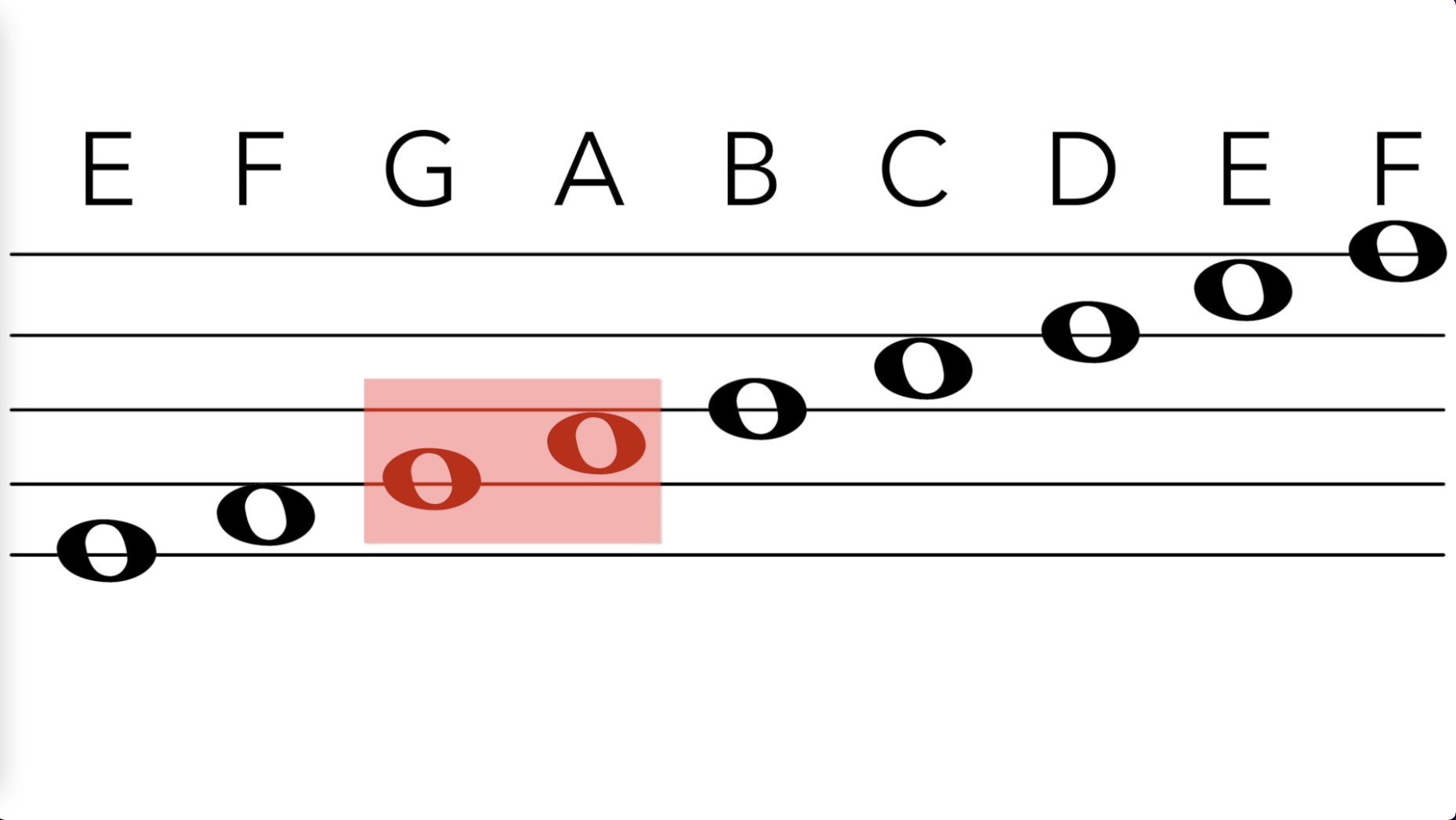 READING
MUSIC
All classical guitarists should learn to read music in standard notation. In this course, Brandon will get you reading standard notation quickly and easily so you can start enjoying thousands of beautiful pieces.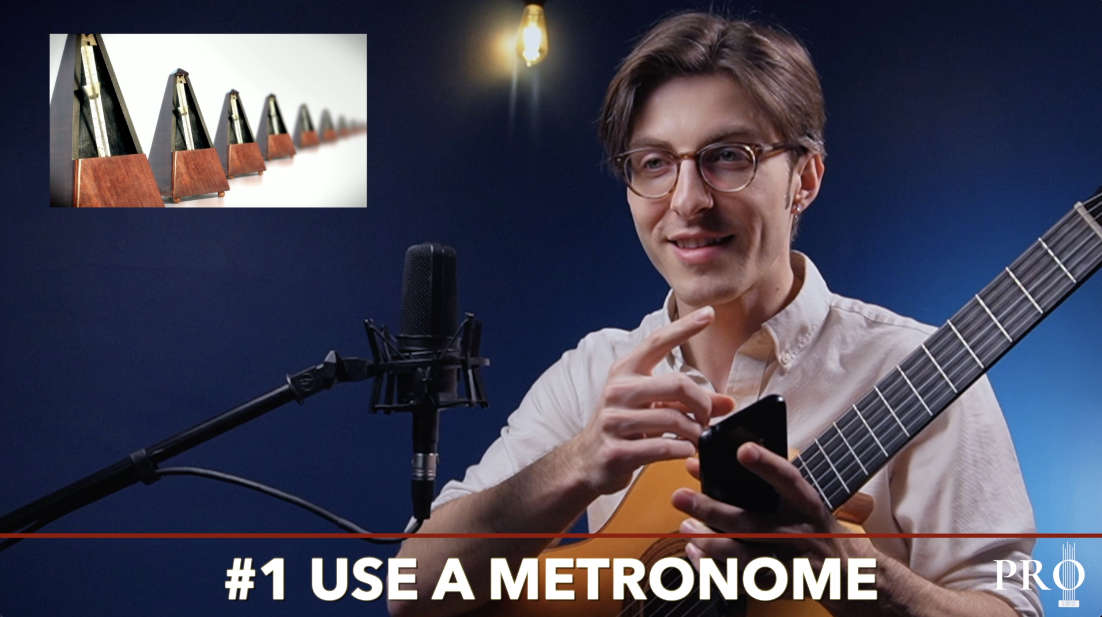 HOW TO
PRACTICE
A practice method and tips to revolutionize your playing!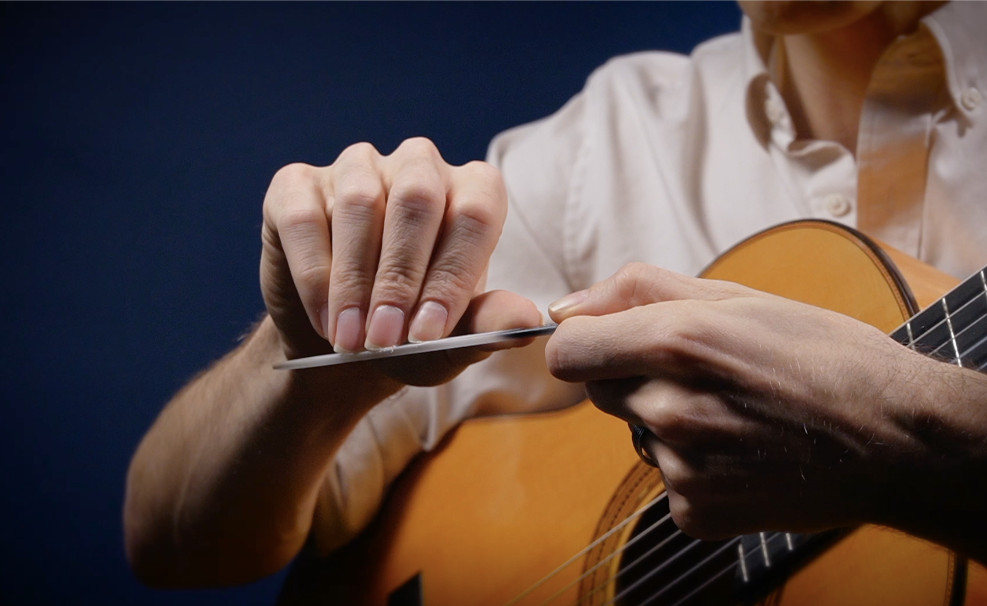 CARING FOR
YOUR NAILS
Learn how to shape your nails for the best possible tone and ease of playing.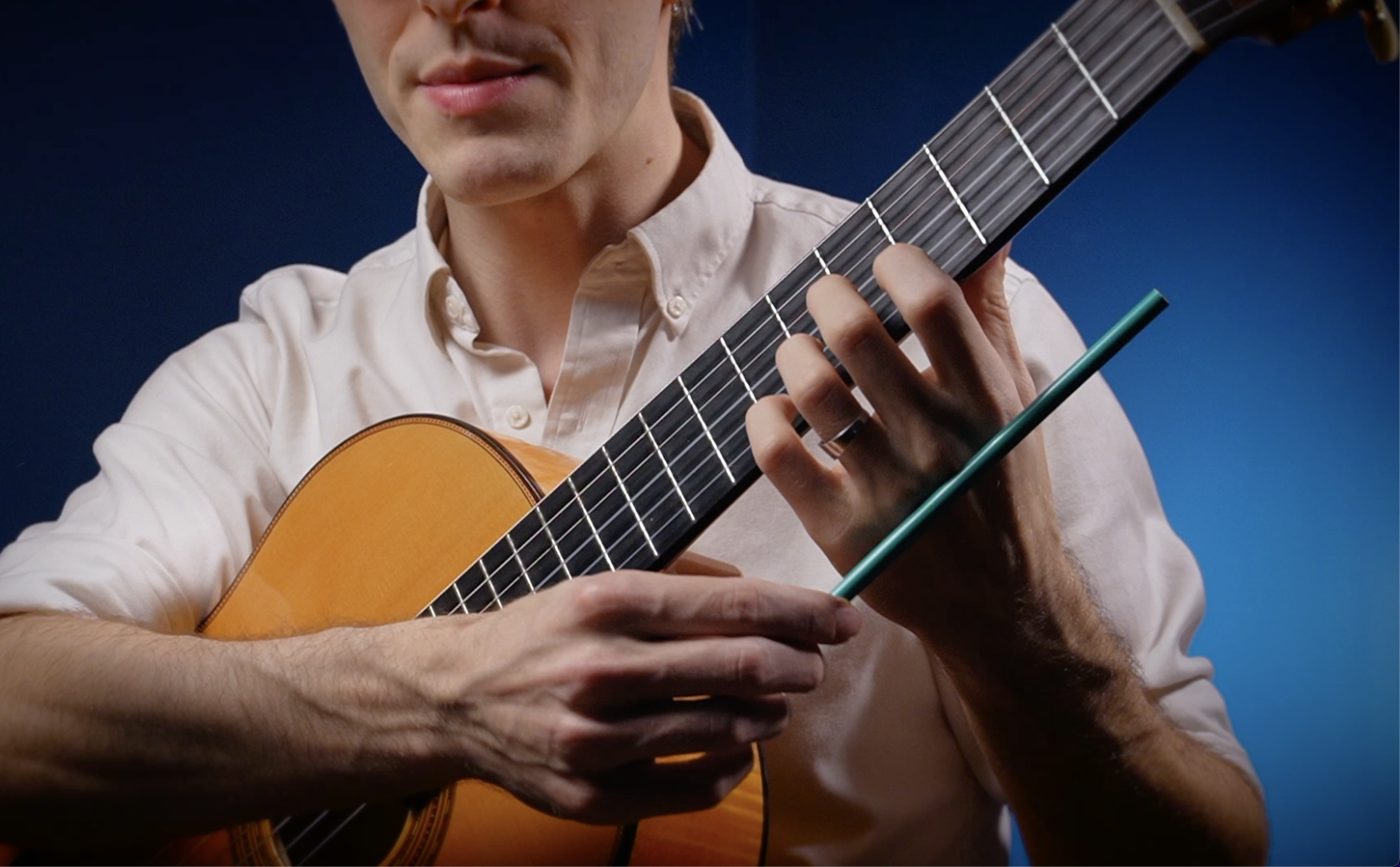 LEFT-HAND
TECHNIQUE
Learn to play with an elegant left hand that floats easily all over the fretboard with minimal pressure.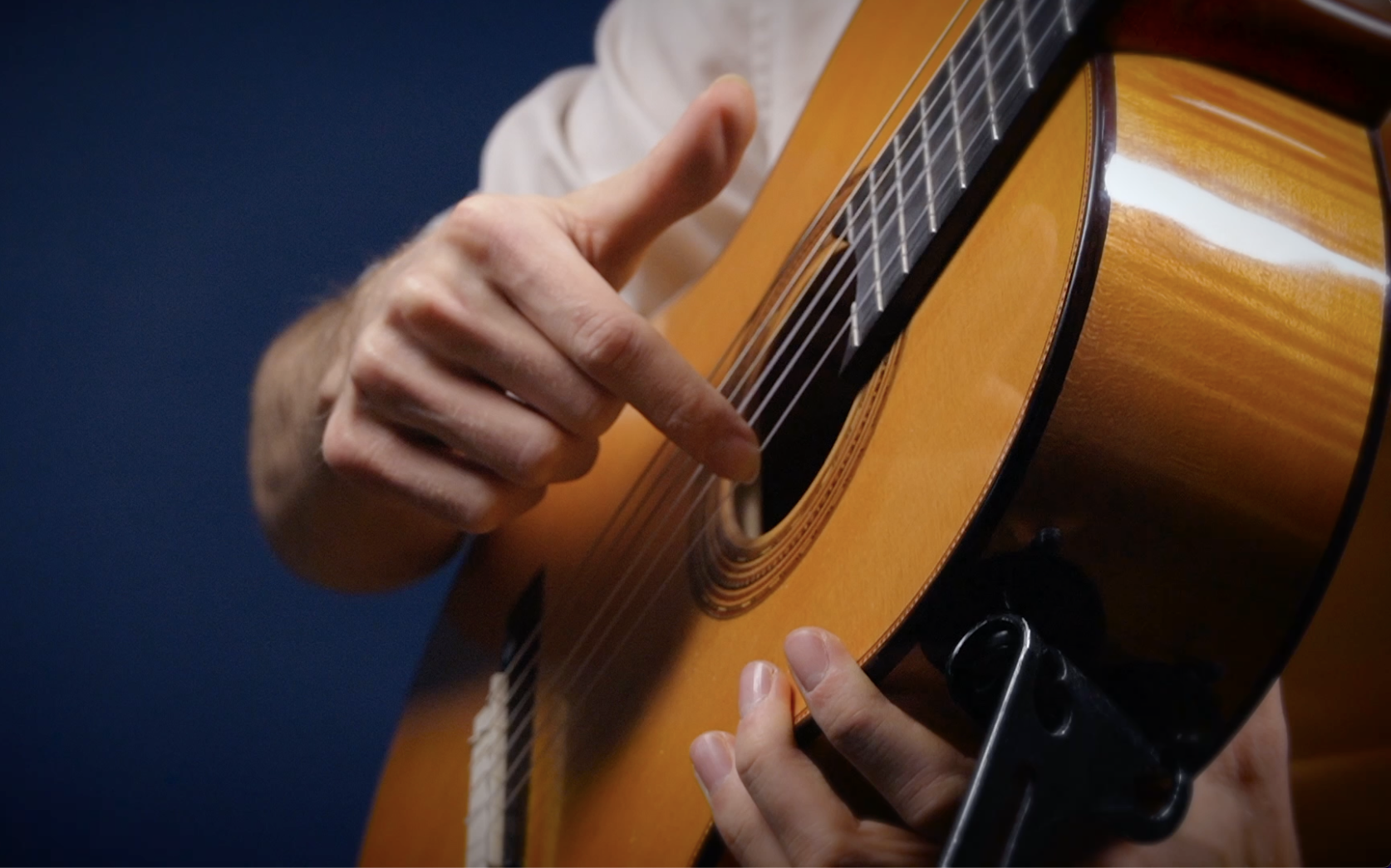 RIGHT-HAND
TECHNIQUE
Rest strokes, free strokes, arpeggios, scales and more!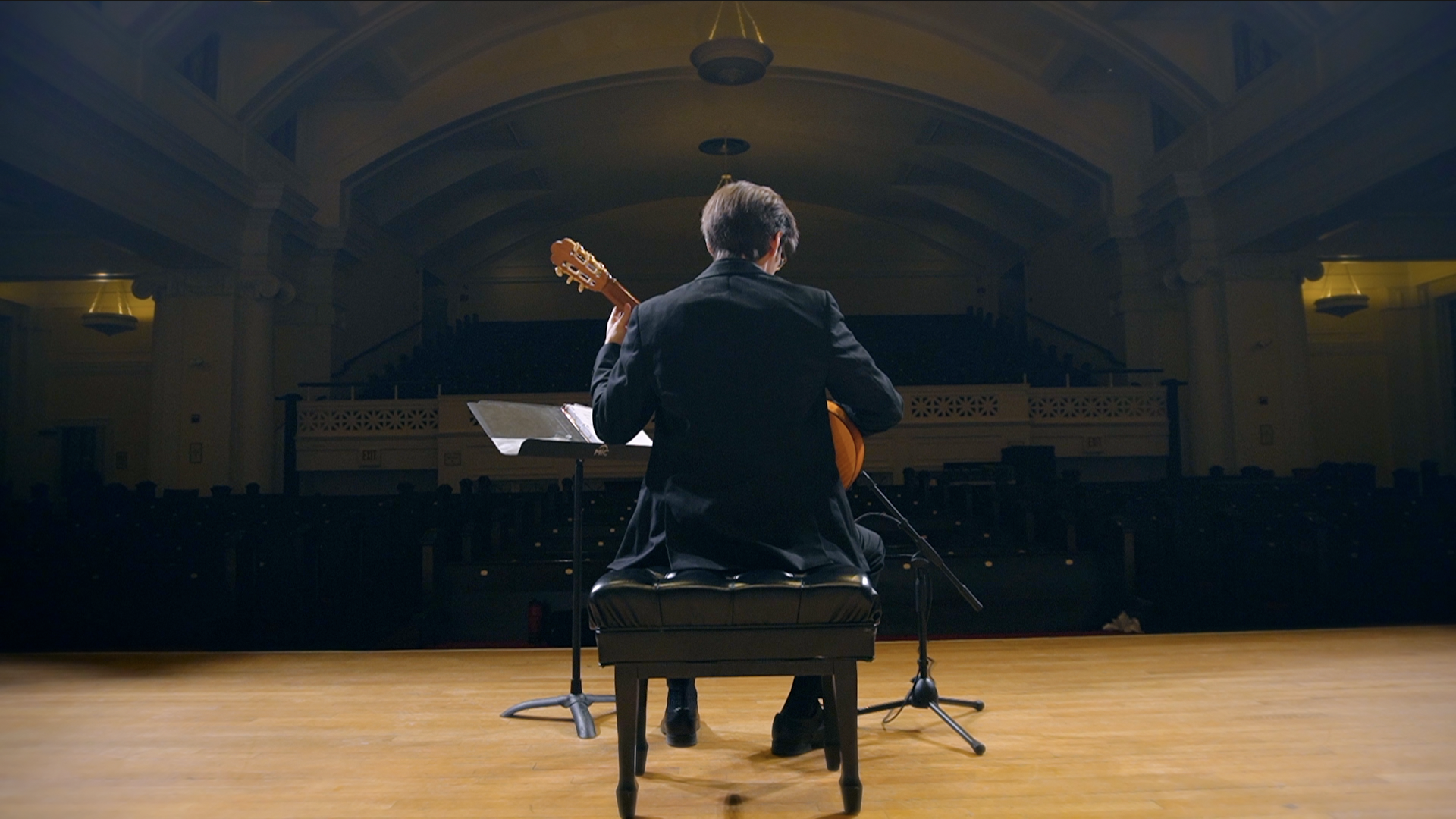 THE RECITAL HALL
At the end of this course, you'll head to a gorgeous recital hall to perform what you've learned.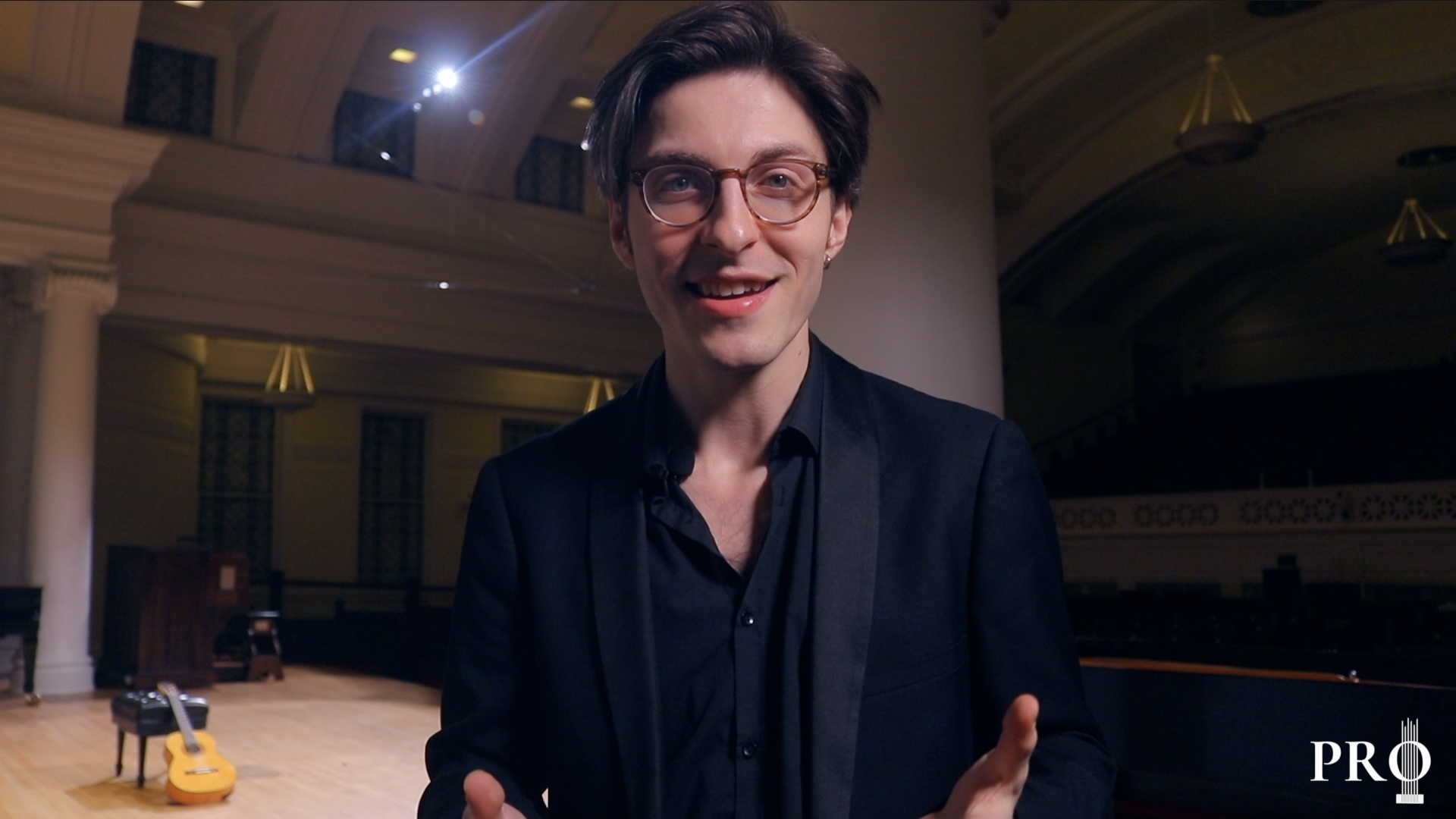 LEARN HOW TO PERFORM WELL
Before taking the stage, Brandon will share his hard-earned advice on how to prepare for a concert.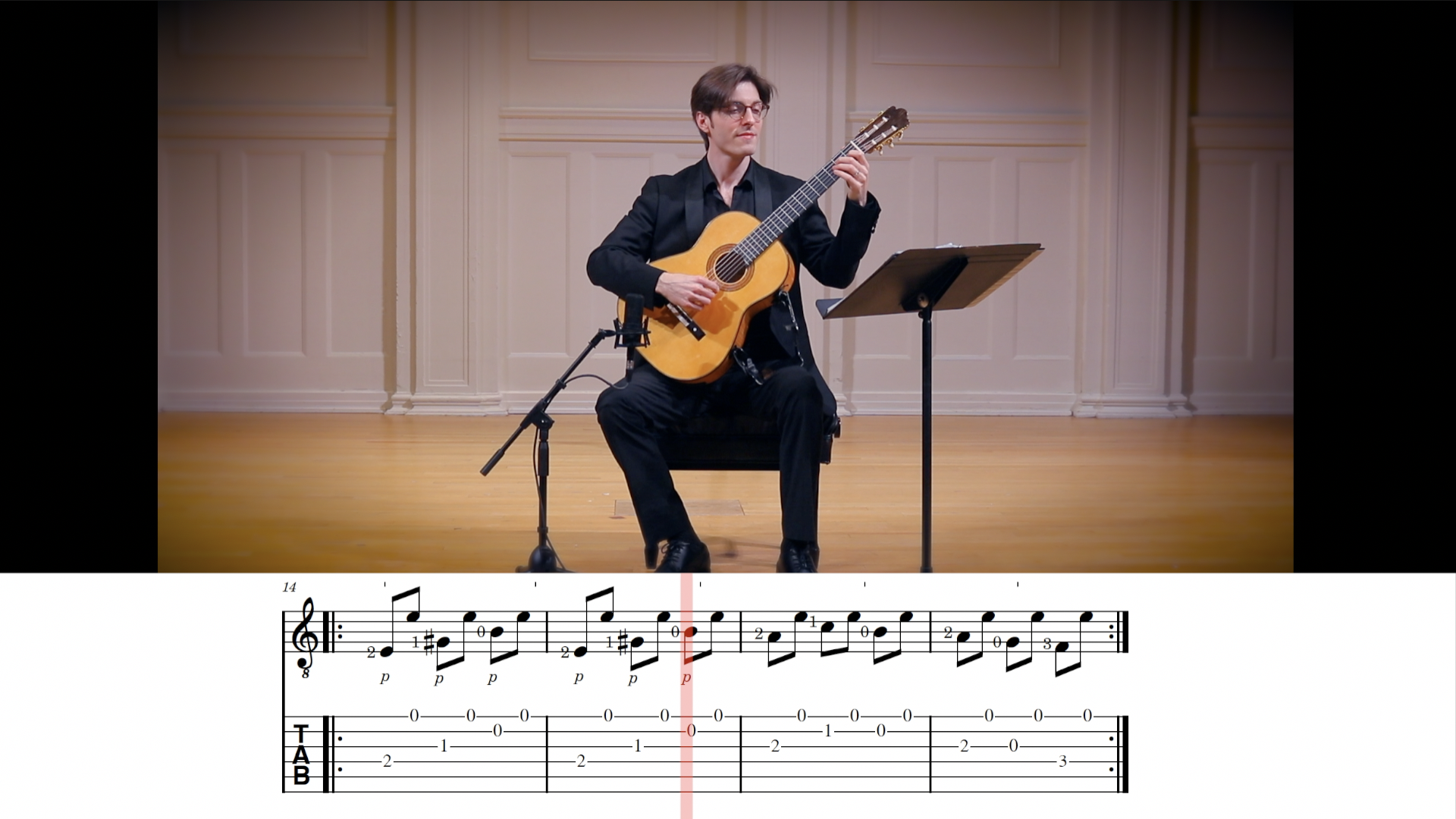 THE PERFORMANCE
Give your first classical guitar recital alongside Brandon Acker!
Meet Your Instructor
Brandon Acker is a professional classical guitarist who has toured in several countries, taught hundreds of students in person and many thousands online, founded an online music school, holds two degrees in classical guitar performance, and has over 481,000 subscribers on YouTube. His performance and educational videos have been seen over 40 million times making him one of the most-watched classical guitarists on the internet.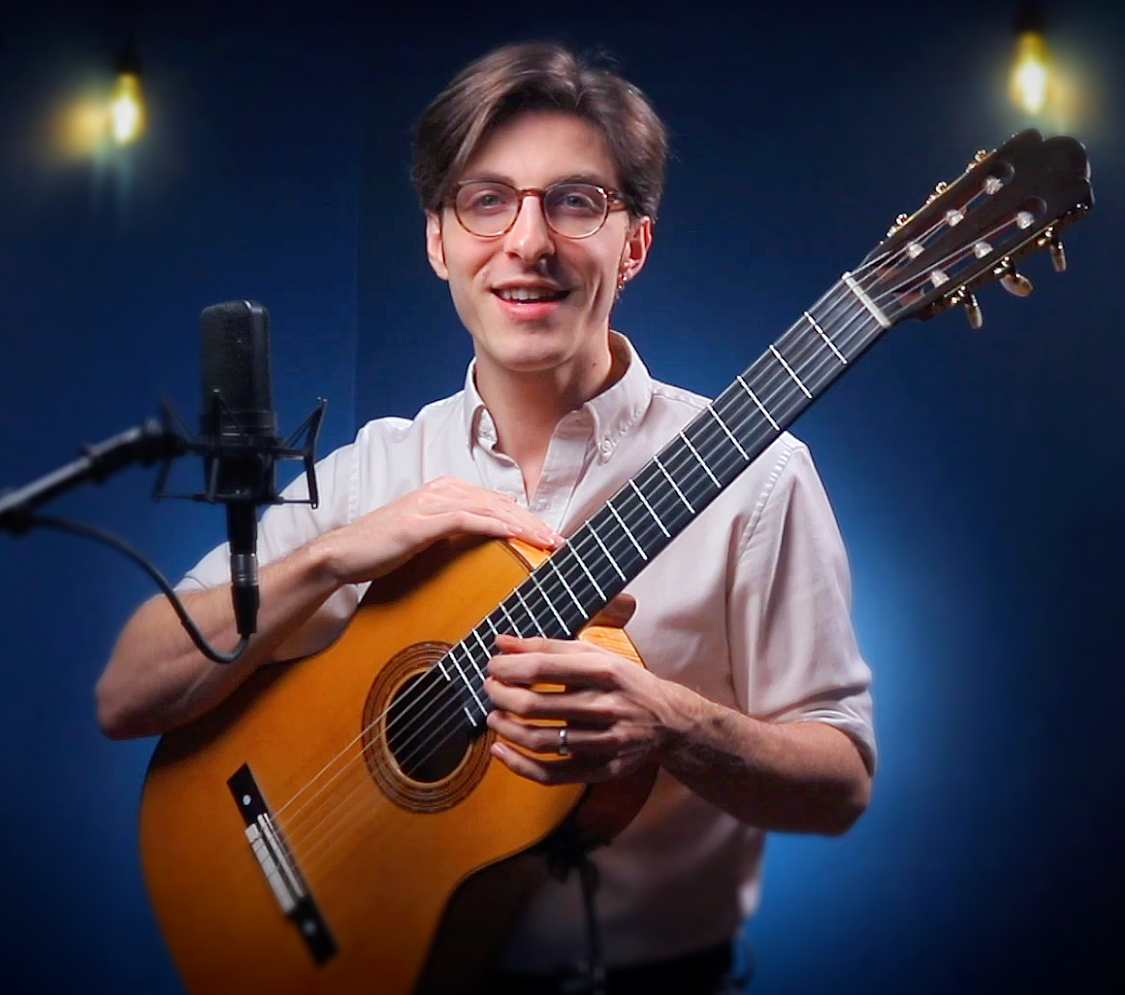 COURSE CURRICULUM
Watch the first video for FREE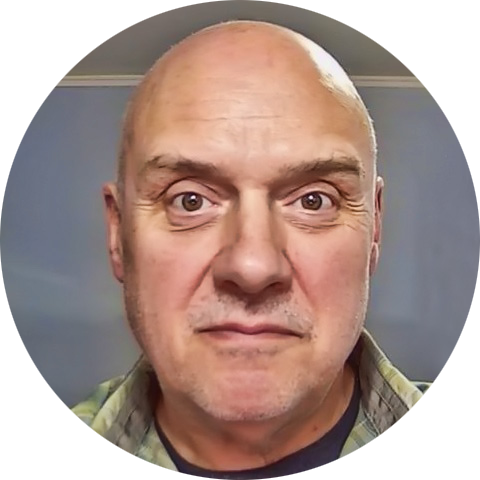 This course provides a fun and
comprehensive overview of everything from the basics of tuning, reading music,
and caring for your nails through detailed instruction on left and right hand technique, practice and performance tips, and insights into how to steadily improve
as you learn new material and
new techniques.
I especially liked the way Brandon helps you achieve the musical satisfaction of
playing beautiful excerpts from pieces like Asturias and Malagueña right away, while you're still working on mastering the
techniques needed to perform the rest of the piece. And having it all available online means you can go back and review material at your own pace whenever you'd like.
A great resource for anyone who wants to get started on learning to play
classical guitar!

-DOUG

Whether you are new to music and want to learn to play the guitar, or whether you are a seasoned musician (instrumentalist or
vocalist) and want to learn how to play the guitar, you will be excited with the results you acquire with Brandon Acker's online guitar curriculum. The student will learn the fundamentals of music and the fundamental techniques of playing the guitar.
Mr. Acker has developed a curriculum that is fun, exciting and offers opportunity for success at every turn. The price of the
curriculum makes it accessible to
everyone. I'm definitely looking forward to the next installment of Mr. Acker's online guitar curriculum.
-SALLY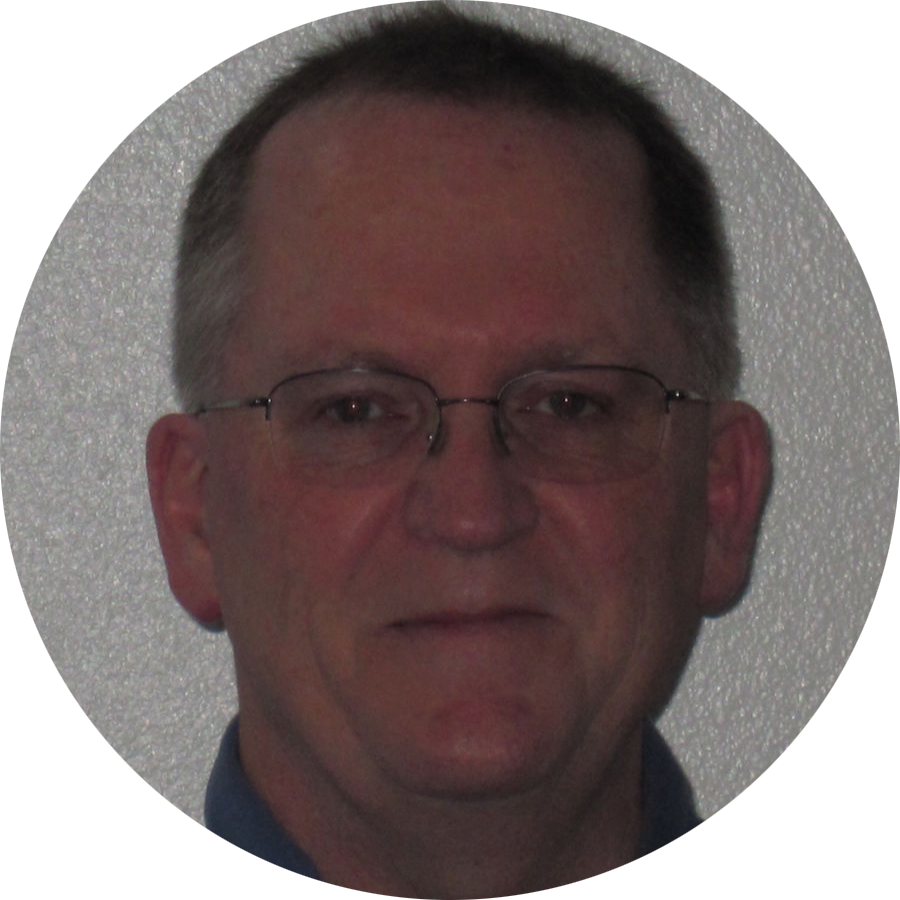 This course covers fundamentals for
playing beautiful classical guitar music with Brandon's compelling and infectious
enthusiasm. For me, moving from tablature to standard music notation is a major benefit as it allows access to centuries of beautiful music.
Brandon's friendly, encouraging teaching style made learning easy and fun (especially music theory for me).
I was surprised at how quickly my guitar playing improved with the detailed lessons that built on each other as the course
progressed. It's clear that the course was
developed from Brandon's own learning
experiences and his work with many, many classical guitar students with
all levels of expertise.
-CARL

FREQUENTLY ASKED QUESTIONS
I have no musical experience. Is this course going to be too difficult?
Not at all. This course starts at the very beginning (holding the guitar, tuning, plucking a string, etc.) and teaches you every step until you can play your first classical pieces!
All of the video lessons include a speed dial and I encourage students to slow the piece down if they are having difficulty keeping up or even pausing and practicing for fifteen minutes.
Will this course make me a "Pro" since that word is in the course title?
While this is a BEGINNER course, it is actually Volume #1 of a series of courses that I am currently working on. Volume #2 will be out shortly.

My goal is to eventually have enough course content online in this series (and perhaps supplemental mini-courses) to cover everything you'll need to know to play like a professional.

For what age range is this course intended?
This course is ideally designed for people aged 9 and up. There is no such thing as being too old to start enjoying the wonders of the classical guitar! Children under 9 can benefit from this course but I'd recommend having an adult view the course with them as a guide.
I already play electric guitar, is this the right course for me?
Absolutely. This is the course that will teach you how to easily read music in standard notation, shape your nails and play with good technique in only 6 hours. I myself transitioned from electric to classical guitar and I wish I could have had a course this in-depth and fun to guide me.
I don't have a classical guitar yet. Can I use my steel string guitar?
Yes. While I do think having a nylon-strung classical guitar is the best instrument for this music, yes you can take this course on a steel-string acoustic guitar or even an electric guitar.
What will I be able to play at the end?
Classical guitar favorites like Malagueña, Greensleeves, the opening theme from Asturias Leyenda, beautiful études by Carulli and Aguado, the melody of Romanza, a duet version of Bach's Bourée in E minor, and much more!
What if I don't like the course?
If you take my course and you honestly feel it did not improve your classical guitar playing, there is a 14-day money-back guarantee. However, I put all of my knowledge gained from two degrees, thousands of lessons taught, and running an online music school into this course. I really think you'll like it!
Please note: This is a BEGINNER course designed to teach you introductory pieces, good technique, and how to read music.
Aren't one-on-one lessons better?
While I'm a big fan of one-on-one lessons, not everyone can afford them or have an hour a week to dedicate to in-person lessons. This course is designed for those who want to learn at their own pace and everything I teach in this course comes from the way I have taught thousands of lessons. Plus you will get personal feedback from me in our private Facebook group.
Lastly, you will get a 20% discount to sign-up for my online music school Arpeggiato where you can take one-on-one lessons with one of our teachers after you've finished this course.
What are the next steps after completing this course?
As soon as I'm able, I plan to release an intermediate and advanced course that serves as the perfect next step to this beginner course. In the meantime, when you buy this course you get 20% off one-on-one Zoom lessons at my online music school Arpeggiato.com. I'd recommend taking advantage of that and working with one of our expert teachers for direct feedback on what you've learned.
I'd also recommend an intermediate technique book like "Pumping Nylon" by Scott Tennant and an anthology of music to learn such as the Library of Easy Guitar Classics.

Check your inbox to confirm your subscription
Do you have a question for me?
Feel free to contact me with any questions you might have about the course at [email protected]